FESTIVAL

February 15, 2022
OPEN CALL: EXPERIMENTAL PHOTOBOOK
We present our new open call to create and publish an experimental photobook
We invite our entire international community to participate and collaborate in this call to create and publish an experimental photobook. In these years of work, we have seen how complicated it is to publish photobooks with experimental proposals. To resolve this gap, we have decided to create this call with a clear community will: with everyone's support we will make it possible to publish a photobook every year.
​
Of all the proposals sent, our team will select 6 semi-finalist projects that will be presented during EXP.22 (face-to-face and online). During the day of the presentation, our team will work with the authors and decide the project winner. It will be announced at the closing conference of the festival, on Sunday, July 24.
​
The final book will be the result of a dialogue between the artist, Pablo Giori, the co-director of the festival, and Sergio Lairisa , the designer of it.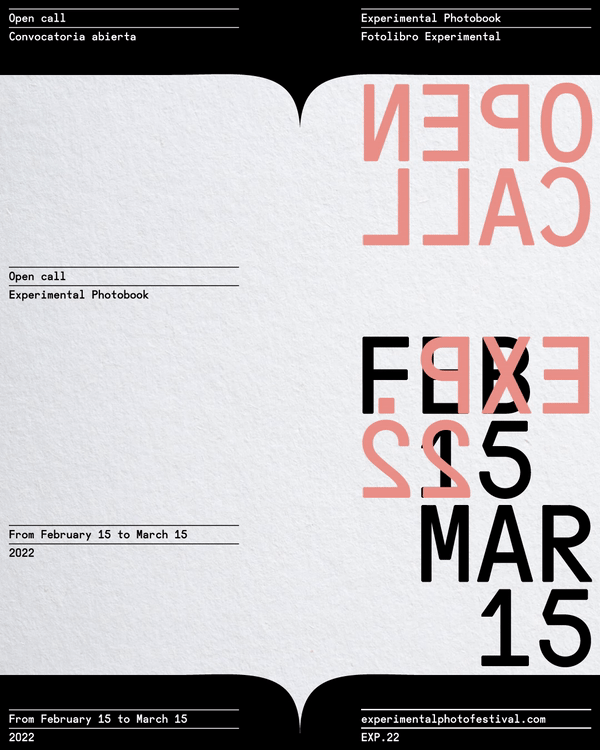 The call will be open from February 15 to March 15 and the pre-selected will be announced on May 1